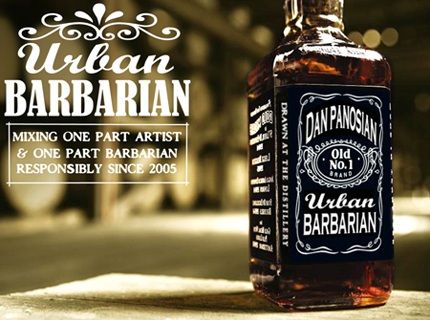 This really sickens me - mainly because I have a deep respect for Llamas, but when I stumbled into a local latrine I couldn't believe my own eyes.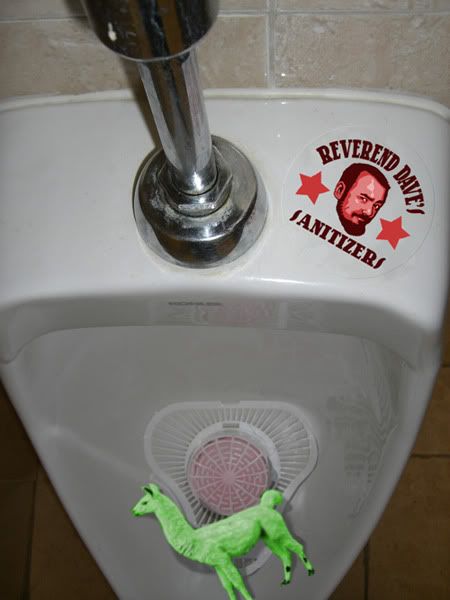 I'm not sure how, but

has managed to transform Llamas into Urinal Cakes! According to some sales charts [ which I found on the Internet ], he's making a bloody fortune!
If you gave a llama to Dave, someone has probably already soiled it in one form or another. Dave's clients aren't exactly Fortune 500 companies. After all, what kind of place would even buy Llama Cakes for their urinals?!?!?
Do me a favor. Give me a llama badge instead of giving one to Dave. I'm sure that after I turn this photo over to the authorities an investigation will ensue - but until he's properly shut down, I don't want to see anymore llamas harmed and turned into Urinal Cakes!
BTW,

could use a llama badge or two as well. Thanks.
UPDATE: Thanks to a generous benefactor [ who will remain anonymous unless he wishes to be named! ] I've pulled ahead to FANCY LLAMA!!! At long last! My dreams have come true and in doing so, defeated the Devil(pig) all in one fell swoop!
Man, it feels good. Thanks to everyone that donated badges! Hit me here if I didn't throw you one back and I'll gladly return the favor!
LONG LIVE LLAMAS and down with

( sometimes good does conquer evil! tee-hee! )